 Register for the Superhero Invitational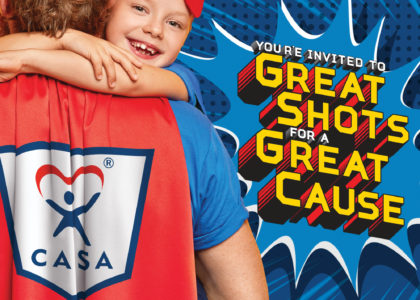 Please join us Thursday, September 17th from 5:30 to 7:30 at Great Shots! This is a free event and we encourage all who have been part of CASA's 25 years to celebrate with us.

Thank you for your understanding our date change, we hope you are still able to attend. We look forward to celebrating with you in September!