 We are CASA: Meet Renae Boehmer
April 23, 2023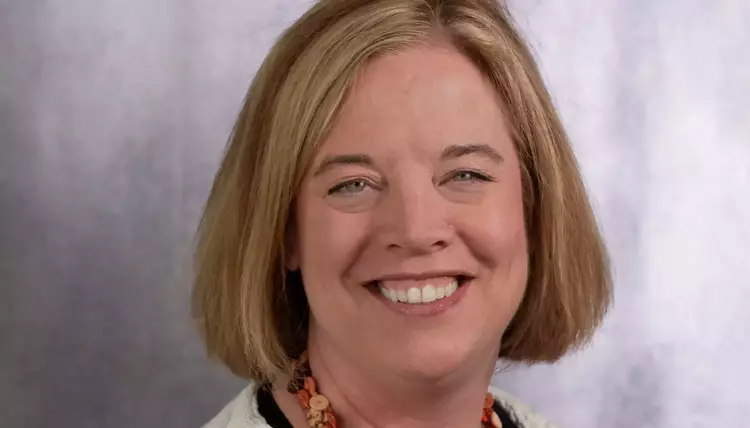 Meet Sioux Falls CASA Volunteer, Renae Boehmer!
First, tell us a little about yourself!
It's hard to know where to begin! I'm a mom, pastor, a volunteer and a friend. I'm also someone who adores all things artistic, taking walks and good conversation. I strongly believe that our purpose and calling in life (every last one of us) is to take care of the people around us using our own gifts and abilities.
I grew up in Iowa and came to Sioux Falls in order to go to Augustana University. I fell in love with this community. I've been richly blessed with so many relationships as I have raised a family, worked in a variety of jobs and enjoyed life in this amazing city.
When did you first hear about Sioux Falls CASA?
I first heard about CASA when it began in Sioux Falls back in the early 1990's. I had recently graduated from college and was just starting my own family. I knew it was an important cause that I would want to support – and also knew it wasn't workable with small children, a full time job and the many other responsibilities I was juggling at the time. So, I kept the program in my prayers for years....and God has a way of needling us about the concerns we lift up in prayer. So, 25 years later, I reached out and said, "I'm ready!"
What about Sioux Falls CASA's mission made you want to join the team?
As someone who has always had a slew of small children in my life, I have consistently felt a call to provide care in whatever capacity I could. When I was a teen, I played with kids in my neighborhood and helped the busy moms with child care. I've volunteered to teach Sunday school and tutor youngsters who needed a little boost. And then I heard just how many children there are whose lives are impacted by the trauma of abuse, neglect, and removal from the home they have always known...and I realized those are the children that really need a consistent adult, an advocate, a person who is looking out specifically for them and their needs. If I could make a difference in a situation that profound, I knew I needed to do so.
Once I called the office to find out how to become a volunteer, I was astounded by the warmth and compassion of the staff. They were interested not only in the work they were hired to do, but in me and my gifts and calling, too. They are supportive people who believe in the mission of their organization and in building relationships of mutual care. It's great to be part of a team like that!
What advice would you have for someone looking to get involved with Sioux Falls CASA?
Ask questions. Ponder and pray. And remember, if the work is meaningful, you will be able to find the time and the passion to fulfill the responsibilities. It's not easy, but it is so incredibly important.
Want to get involved with Sioux Falls CASA? Visit our volunteer page!
How would you describe Sioux Falls CASA in one word?
Essential, but also:
Compassionate

Life-giving

Relational

Impactful

Reciprocal