 We are CASA: Meet Alicia Farmer
April 21, 2023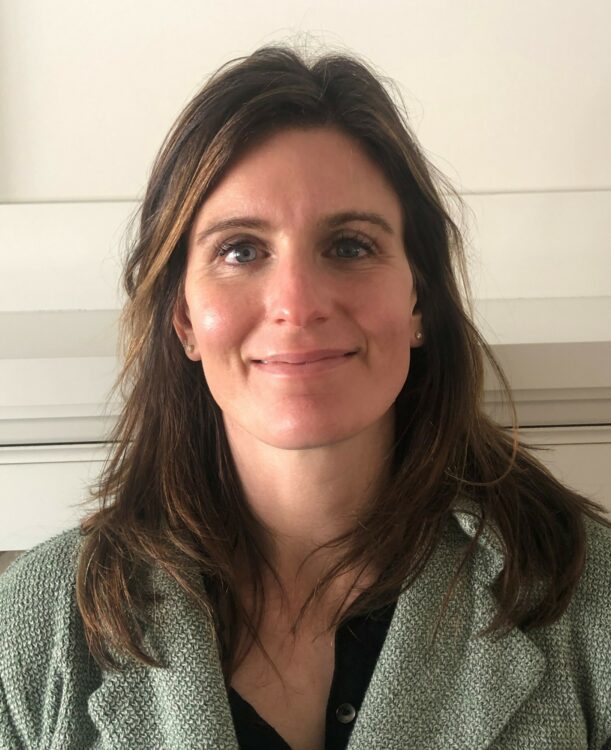 Meet Alicia, CASA volunteer turned staff member.
First, tell us a little about yourself!
My name is Alicia Farmer and I live in Sioux Falls with my husband and three children. I grew up in Lennox, S.D. and then went to college at the University of South Dakota in Vermillion, S.D. In my free time, I enjoy spending time with my family and traveling whenever we have the chance.
When did you first hear about Sioux Falls CASA?
When I started as a CASA volunteer, I was a stay at home mom with two little boys and I was looking for some way to donate my time outside of our home. I read about CASA online and I knew immediately this was something I wanted to do. As I read through the description of a CASA volunteer, I thought of my own boys and how lucky they were to be loved and cared for by so many people.
I believe every child deserves to have someone that cares enough to fight for them and shows up for them at a time when they need it the most. I felt that being a CASA volunteer was something that would allow me to do just that.
What about Sioux Falls CASA's mission made you want to join the team?
I think what motivates me most is that, as CASA, we are fighting for the best interests of these children and providing them a voice for their own future. We can't fix the world for these kids, but what we can do is help one family at a time, one child at a time. As CASA, we provide these children with a voice during a time when they need and deserve it the most. We can be that stable, consistent adult in their lives when they may have been hurt or abandoned by others. We can be there for them and show them that they are worth fighting for!
What advice would you have for someone looking to get involved with Sioux Falls CASA?
If you're thinking about volunteering for CASA, reach out to us! Our staff will talk you through the experience very honestly and connect you with existing volunteers who can share their experiences. It's important to be well informed, but if you are thinking about it, you already have that desire to do the work and are half-way there!
Anyone can be a good CASA volunteer. I've seen stay at home parents, retired professionals, working professionals and everyone in between become amazing advocates for their CASA children. People have asked me if you need a social work degree or law degree to become a CASA volunteer- absolutely not!
A good CASA volunteer just needs to care for kids and be determined to fight for their best interest. Volunteers are so well trained by the CASA staff, they are ready to begin a case no matter their background.
Want to get involved? Visit our volunteer page!
How would you describe Sioux Falls CASA in one word?
Hope.