 All Things CASA
March 17, 2020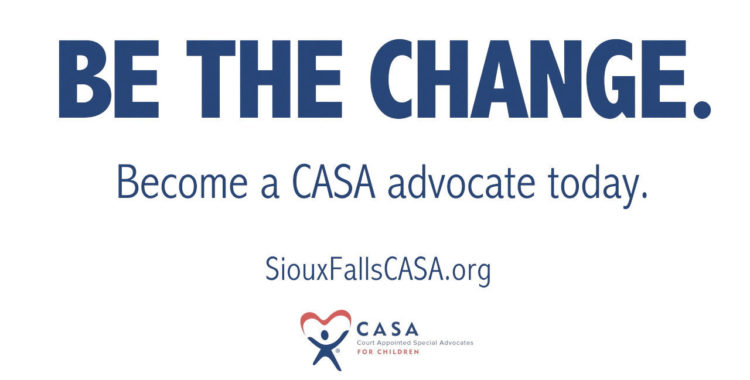 As we inch closer to April, we here at the Sioux Falls CASA office are very excited to talk about our new Volunteer Recruitment Campaign – "Be the Change"! With the help of our incredibly talented friends at Paulsen Ag, we have a campaign that shows the chaos when removal happens and the calm that can develop when a little has a volunteer advocate with them as they travel through the child welfare system always in hope of reunification with their moms and dads. Our goal is safety and permanency as quickly as possible with their biological family. Unfortunately, this isn't always how the case proceeds as parents struggle to make the needed changes over many months (even years).
As the number of new petitions assigned to our office in 2020 continues to grow, our need for new volunteer advocates also increases. Our next training class is currently scheduled for all day on April 3-4 and April 17-18 for a combined total of 30 hours. We know what we ask of volunteers is intense and involves a significant time commitment (We say typically 10-12 hours a month.), but we also know our abused and neglected kids need YOU to be their voice, to be their person, to be the one constant in a sea of change. Please share our "Be the Change" ad if you see it on social media!
April is Child Abuse Prevention and Awareness month! It is also an opportunity for YOU to become a superhero for these kids by taking the Red Cape Challenge and donating to support our 4th Annual Red Cape Virtual Event which is April 6 – 10th. We will even make sure you get to wear a cape! More information will be online soon about Team Challenges and why your dollars matter to CASA.
Together in Change,
Stacey Tieszen